Stop putting your life on hold because of pain & lack of energy. Since 2007, our team has been helping patients just like you experience health improvements without prescription drugs or invasive procedures.
Chiropractor Waxahachie TX
Waxahachie Chiropractic
Welcome to Waxahachie Chiropractic located in Waxahachie. Discover how we help people live their best life. The body is not designed to be healthy all the time, but it is designed to heal. And if it's not healing on it own, something is stopping it. This article is here to help you gain a basic understanding of how our Waxahachie chiropractors can help you and your family.
Your Healthcare Goals. Our Team.
How can chiropractic care help you?
We offer a wide range of therapies and techniques together with a host of state of the art equipment in our Waxahachie clinic. If you have any questions at any time, please don't hesitate to contact our Waxahachie office at (972) 937-3100! Our Team is ready to help you!
There are only 3 places the body can break down,
Our Chiropractors check your:
FORM: Proper spinal biomechanics
FUNCTION: Healthy nerve and muscle activity
FUEL: Nutritious food, high-quality supplementation, and proper adaptation to stress in your life
WELLNESS CARE FOR LASTING RELIEF
DISCOVER:
We start with a 1 on 1 visit with the doctor and our unique Biofunction Analysis Exam.
RELIEF:
Follow your personalized F3 protocol program to reach your health goals.
FEEL GREAT!
With our guidance and your follow through, you will experience the health you once had.
THE HISTORY OF CHIROPRACTIC CARE
The word "Chiropractic" is derived from the Greek words "cheir" (hand) and "praktos" (done) combined to mean "done by hand." It was chosen by the developer of chiropractic care, Daniel David Palmer. In 1895, D.D. Palmer performed a chiropractic adjustment on a partially deaf janitor, Harvey Lillard, who later reported that his hearing had improved due to the change.
D.D. Palmer opened the first chiropractic school two years later, and in the century since, chiropractic professionals have used spinal adjustments to help people prevent and cope with back pain, carpal tunnel, muscle strain, headaches and migraines, and a variety of other physical ailments. Millions of people benefit from the work of Dr. Palmer today.
A CHIROPRACTIC TEAM YOU CAN TRUST
At Waxahachie Chiropractic our chiropractic team is ready to meet with you to discuss your needs. We will help to design a program that is right for you. Every day you continue having a problem makes it that much closer to being a permanent condition. It's time to do something about it, let us help. We look forward to meeting you.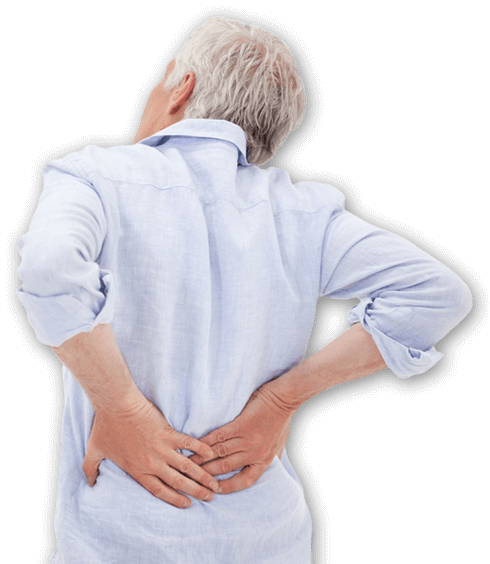 CHIROPRACTIC CARE CAN HELP
Many people dismiss chiropractic as being something only for back pain, but chiropractic treatment can be used to treat a wide variety of physical issues, such as migraines and headaches, chronic pain, carpal tunnel, pain due to injury or muscle strain, and much more.